More than 675 million people around the world lack access to electricity, mainly in Africa and Asia. In our modern world, electricity is not a luxury — it's a necessity that allows for the safe storage of food and vaccines, powers medical devices in hospitals, and gives children enough light to see and learn in schools.
Dependable energy reduces poverty, drives economic growth, and supports public health and well-being. The link between development and energy access is mutual: electricity can speed up growth, but progress must also create a consistent demand for energy.
Many countries require a significant transformation in their energy systems to provide affordable and modern electricity services to unserved populations. Unfortunately, gaps in accessible and accurate ground-level data hamper comprehensive energy planning in many low- and middle-income countries (LMICs).
In 2019, The World Resources Institute (WRI), a global research organization, launched a flagship tool called Energy Access Explorer (EAE), which visualizes and analyzes energy demand and supply to equip energy planners, investors, development practitioners, and clean energy entrepreneurs with the information they need to close the energy access gap.
When we started, more than 1 billion people lacked access to electricity, and another 2.4 billion lacked access to clean fuels. There has been a lot of progress already, but the numbers are still staggering.

Dimitris Mentis

Lead, Energy Access Explorer

World Resources Institute (WRI)
The Challenge
Despite global advances, the COVID-19 pandemic halted progress and worsened energy purchasing power for households in LMICs. Sub-Saharan Africa saw an increase in the number of people without access to energy for the first time since 2013, according to the International Energy Agency.
While some progress has been made, the number of people without access to electricity and clean fuels remains shockingly high.
"Today, Energy Systems Transformations is one of WRI's priority areas considering the importance of energy for socio-economic development," said Dimitris Mentis, Lead of EAE. "When we started this initiative, more than 1 billion people lacked access to electricity, and another 2.4 billion lacked access to clean fuels. There has been some progress, but the numbers are still staggering."
To create financially self-sustaining electricity access initiatives, adequate, well-understood, and visible demand for electricity services must exist. Even more crucial? Connecting the goals of electricity access and sustainable development rather than approaching them separately.
For example, realizing the interplay between electricity and its national goals toward inclusive economic growth, security, and improved health and education, Kenya launched the 2019 Energy Act, requiring each of its counties to submit energy plans every three years with the ambition of achieving universal access to electricity for all Kenyans. WRI also works with partners in Kenya to provide technical support to county governments as they develop their integrated energy plans.
But all too often, these goals are not connected in LMICs.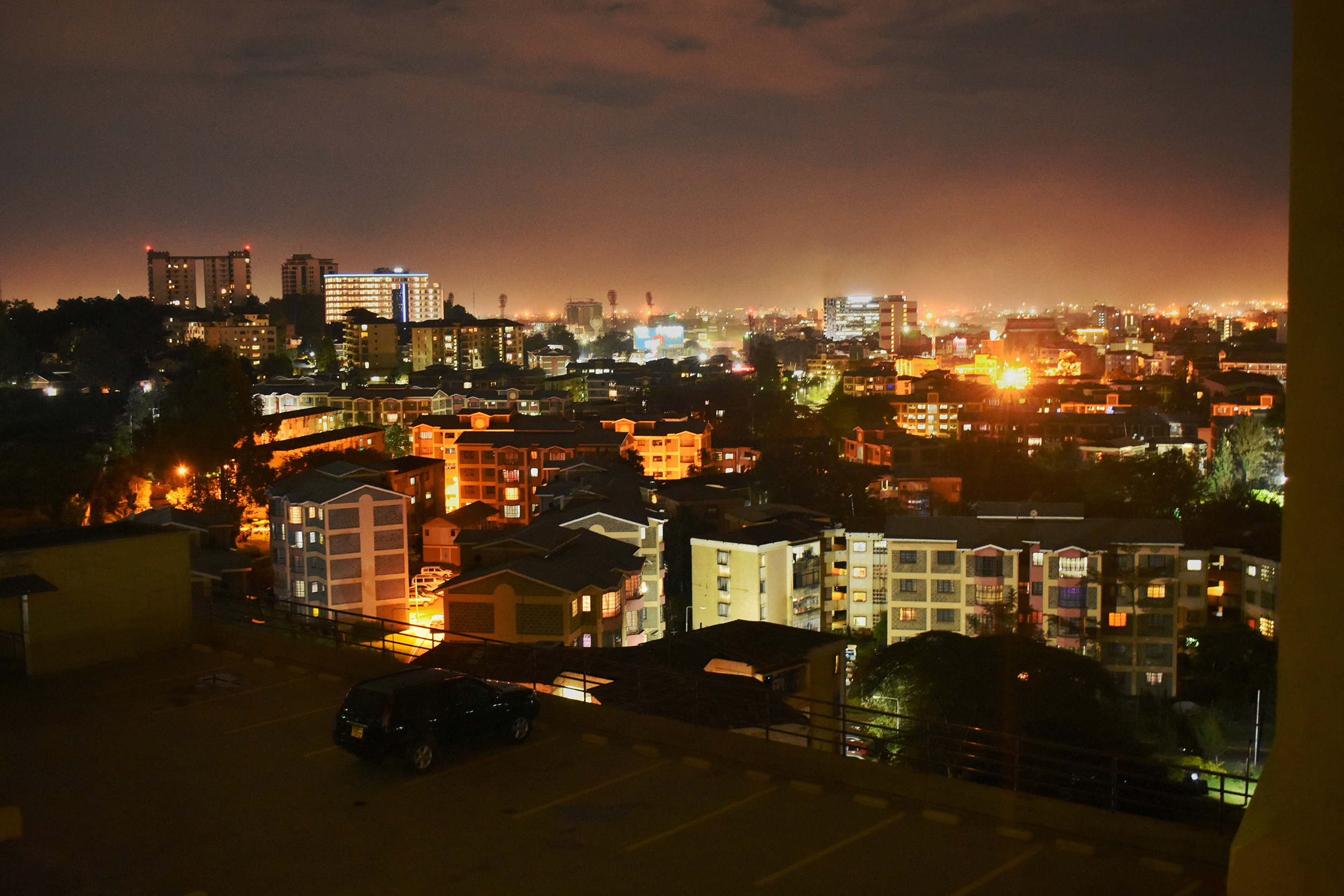 "To address these issues, all partners — including the governments, private companies, and finance companies — need to be able to access adequate planning tools that use various data sources and inputs," said Santiago Sinclair-Lecaros, Research Associate for EAE. "But many times, these stakeholders are operating in silos using different forecasting tools, most of which estimate investment needs without understanding aspects of demand or affordability."
In other words, with a lack of clear and credible data, planners will often increase supply without considering the different levels of consumer need or their ability to pay for and use electricity. An initial grid connection can be prohibitively expensive, even if families could afford to make monthly payments later. Furthermore, unreliable electricity services can hinder productivity and force consumers to invest in costly backup systems like diesel generators.
The Solution
"As we dug deep into our research on energy access at WRI, we realized that if the players in the energy field don't understand aspects of energy demand and affordability from the ​​bottom up, then they can't create viable solutions or products," said Mentis. "We knew we needed a platform that would synthesize granular information on both sides — demand, and supply — and that's what led us to design and develop the Energy Access Explorer tool."
EAE is the first online, open-source, interactive platform that uses satellite imagery alongside credible public and local data sets to visualize and analyze energy demand and supply in unserved and underserved areas.
We wanted people previously left outside of energy planning to be able to use a platform to generate customized, easy-to-read maps to understand the needs and possible solutions better.

Jake Stockman

GIS Research Assistant, Energy Access Explorer

World Resources Institute (WRI)
"When we were developing the tool, we also knew we needed to reduce reliance on geographic information systems (GIS) because these tools are complex and hard to use for non-technical professionals," said Jake Stockman, GIS Researcher, EAE. "We wanted people previously left outside of energy planning to be able to use a platform to generate customized, easy-to-read maps to understand the needs and possible solutions better."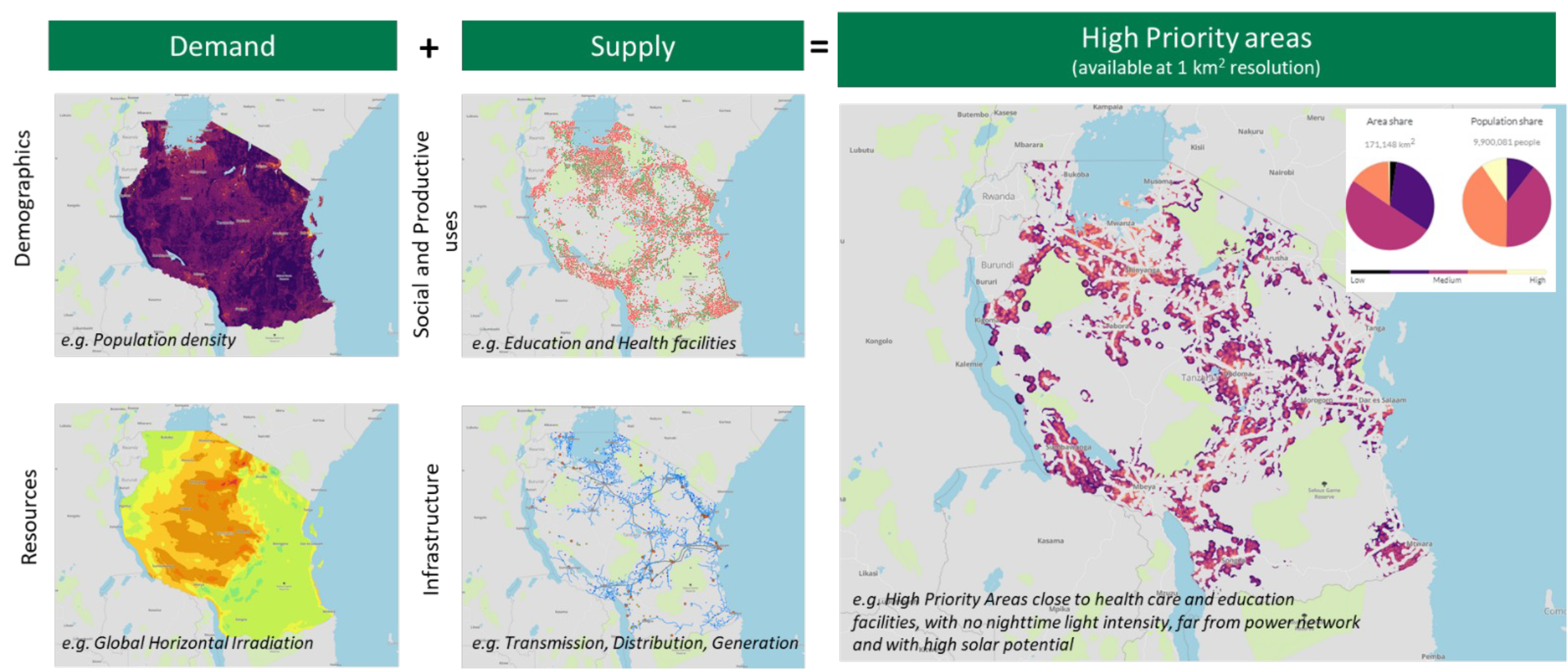 Off-grid developers, for example, can see where potential customers live and where demand for electricity may be high, while development finance institutions can pinpoint regions where electrification funding would achieve the highest impact. Further, clean energy entrepreneurs can access demographic and socio-economic data to understand consumer ability to pay for electricity. Impact investors and donors can identify areas that need funding to meet development goals on energy access.
But for the EAE tool to be successfully implemented and adopted, it must be localized to the particular needs of a region or country — and that requires building trust, coordination, and capacity.
That's why the EAE team, first and foremost, engages all key local collaborators and identifies relevant geospatial tools and databases in the geographic area to ensure the platform will complement and add value to existing efforts.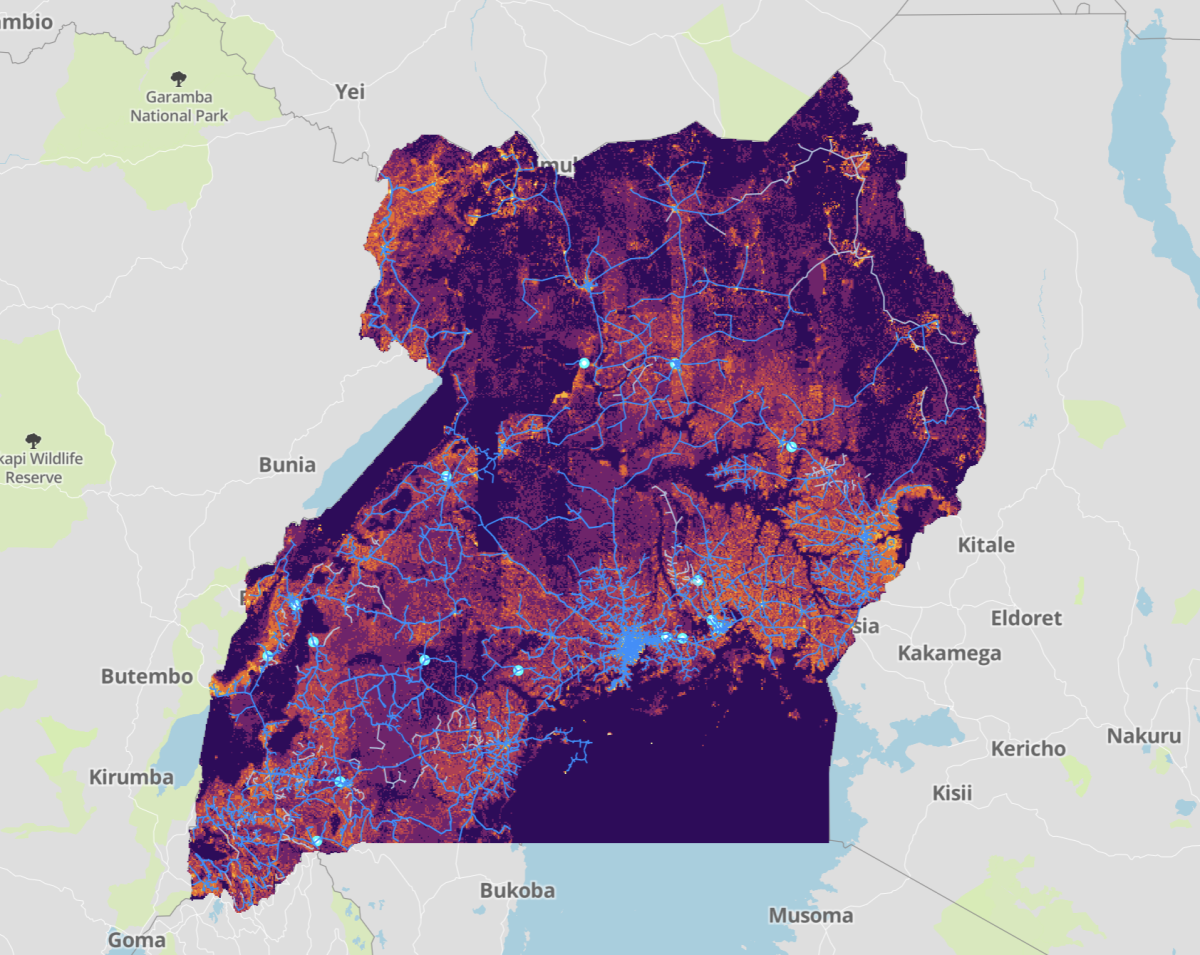 "When, and only when, we agree with all of the local partners that EAE can actually add value, do we start the technical aspects of implementing the tool," said Mentis.
In consultation with these local partners, the EAE team begins to identify key indicators and potential data sources to customize the tool for the region's particular needs. Eventually, that data tracking turns into a dynamic database that feeds into a web infrastructure, with tailored functionality based on feedback throughout the entire process.
"But the most important part comes last," said Sinclair-Lecaros, "during knowledge exchange and capacity building workshops. It's here that we not only ensure that all partners are thoroughly trained on the tool so they can manage the system themselves, but we also get incredibly valuable insight into how end users are utilizing the tool and how we can make it better.
While the EAE team offers five years of technical support, their goal is to transfer ownership of the tool to the partners on the ground to ensure that it becomes truly embedded in the energy planning process and part of the larger local ecosystem. Regular knowledge exchange workshops help build this capacity and bring the local partners together so that by the end, they act in close collaboration and have a vested interest in seeing the tool continue.
The Takeaway
"Trust building is critical," said Mentis when asked what others in the sector should take away from the success of the EAE. "Bring everyone together often, and do it in person if possible."
He also recommends thinking broadly when identifying which partners should be involved. "We don't just bring in the nodal agencies we work most closely with. We cast a wide net, including health and education, agriculture, in some cases urban development, private sector stakeholders, and other NGOs."
Such an inclusive process strengthens and spreads trust across the community and dramatically helps with succession planning and capacity building. "One of the challenges that many planning solutions have been facing is that a tool or model is developed, but the stakeholder or individuals involved leave the organization or government agency," said Stockman. "By having so many people at the table, you ensure that others are willing to step in to provide training and support as vacancies occur."
Another essential takeaway is that solutions can only be sustained if local capacity building occurs simultaneously.
"Building capacity is an important first step, but equally essential to ensure the capacity is retained in the country. There is no better body than an academic institution that can train the future generation of planners, clean energy providers, and data scientists," said Mentis. "That's why we also focus on creating partnerships with academic institutions to incorporate this particular initiative into their curriculum and training.
EAE is currently operating successfully in seven countries — Kenya, Uganda, Ethiopia, the United Republic of Tanzania, Nigeria, Zambia, India, and Nepal — but has plans to expand into the eight more countries in Sub-Saharan Africa. Together with partners, they also want to incorporate new data sets and use cases focusing on productive uses of energy and clean cooking to customize EAE further.
"Only last year, we conducted more than 20 in-person training workshops, reaching more than 1,000 stakeholders. Moving forward, our goal is to train even more partners and equip them with an application to help them identify priority areas for energy access interventions," said Mentis. "As we gain knowledge and experience, we are finding new and thrilling opportunities to improve our efforts for an even greater scale and meaningful energy impact."