Four people, and 48 hours.
That's all it took for the Project AEDES team to take the seed of an idea and grow it into a working public health prototype that has caught the attention of NASA, UNICEF, and data science leaders around the world.
And although the initiative—which stands for Advanced Early Detection and Exploration Service—now has more time, talent, and resources behind it, the sense of urgency that was born from the NASA Space Apps Global Challenge hackathon persists today.
"We were unified by a common cause. That's what helped mold us into what we are now," said Dominic Ligot, chief technology officer at CirroLytix, the data consulting company behind Project AEDES. "We all came from corporate backgrounds, so this was a great exercise in changing our thinking from how much money can you make to how much of a difference can you make. We weren't used to this agile, fast-paced environment, and it's stuck with us ever since. Now everything is a hackathon for us."
The Challenge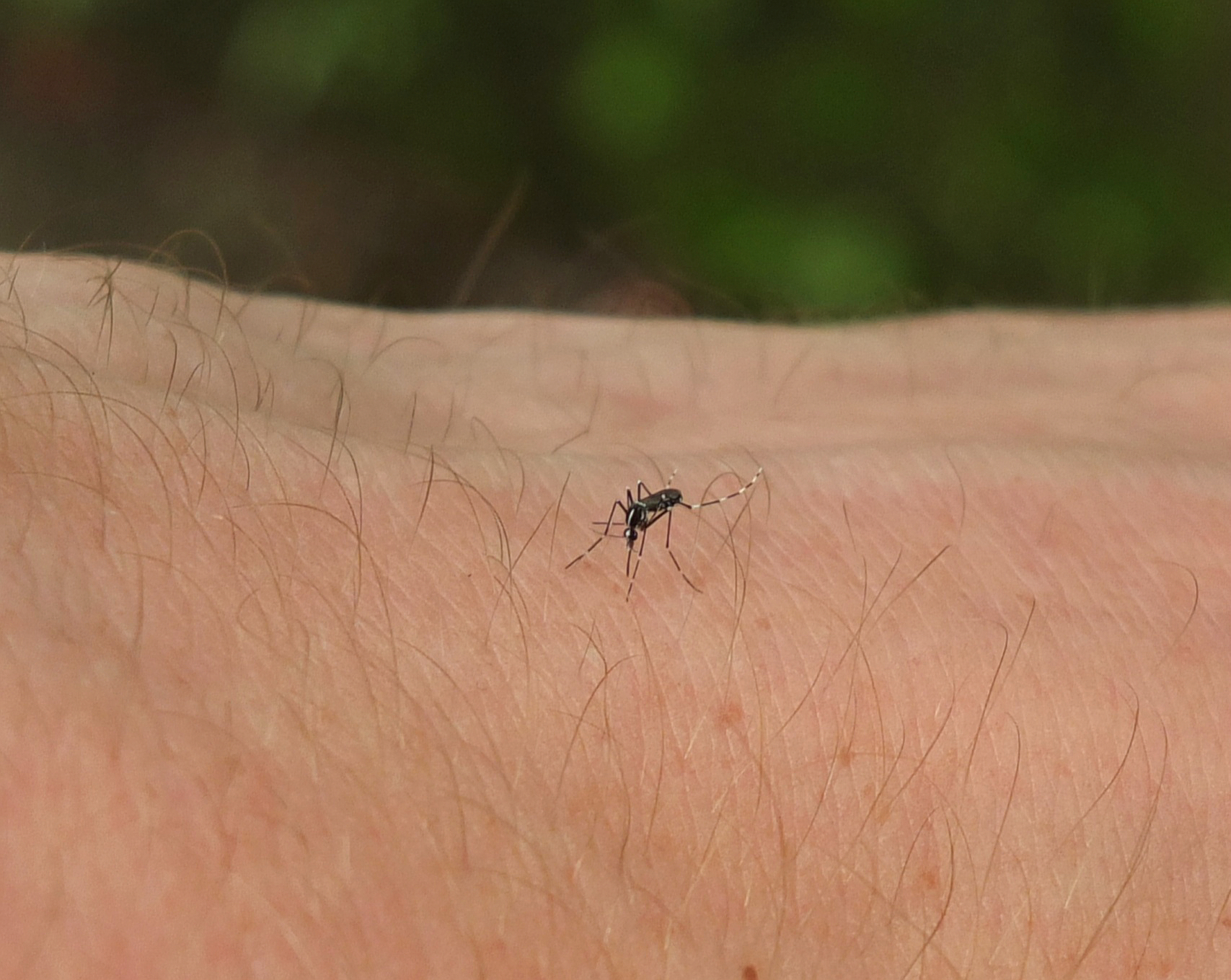 In the Philippines, dengue fever is a public health emergency. Instances of the viral illness, which can be life-threatening, are up 58 percent in 2022 over the previous year, building on a consistent trend of high case counts and fatalities in the country.
The crisis was top of mind for the CirroLytix team in 2019 when they decided to sign up for the NASA Space Apps Global Challenge, a worldwide competition where teams have 48 hours to combine NASA and other data sources to solve a problem tied to the UN Sustainable Development Goals (SDG). At the time, still months before rumors of another disease called COVID-19 had begun to emerge, dengue was dominating the news in the Philippines. CirroLytix decided to center their hackathon project on tackling the issue, tied to SDG3: Good health and well-being.
It was a departure from their regular corporate and consulting work, but Ligot and his colleagues were looking for something more meaningful and fulfilling in applying their data science and technology skills.
"We asked ourselves, 'How can we use data to solve human problems?' and that's what brought us into the hackathon space," Ligot said.
With dengue, data was scarce. Information coming from local health departments was released on a significant delay, often by months, making it no longer actionable from a prevention and prediction standpoint.
Project AEDES set out to close the gap, making data more actionable and giving public health officials a greater sense of when and where dengue cases would be on the rise.
We all came from corporate backgrounds, so this was a great exercise in changing our thinking from how much money can you make to how much of a difference can you make

Dominic "Doc" Ligot

Founder, Chief Technology Officer

CirroLytix
The Solution
Existing data on dengue cases in the Philippines was publicly available, but the team was disappointed to discover that it was in PDF format, not conducive for analysis or modeling.
Data scientist Claire Tayco had her work cut out for her. Right away, the team had to look at their 48-hour work back plan and factor in at least four hours of straight data entry. Tayco had never done a hackathon before and was six months pregnant at the time. She had her doubts that the data accessibility challenges could be overcome in such a tight timeframe.
Those initial doubts fueled her determination.
"At first, personally, I was hesitant because I didn't know if I could do it. I wasn't even concerned about winning at that time, but I did think, 'this is something that matters. This is something that's important'," she recalled. "To be able to get it done within 48 hours felt quite rewarding."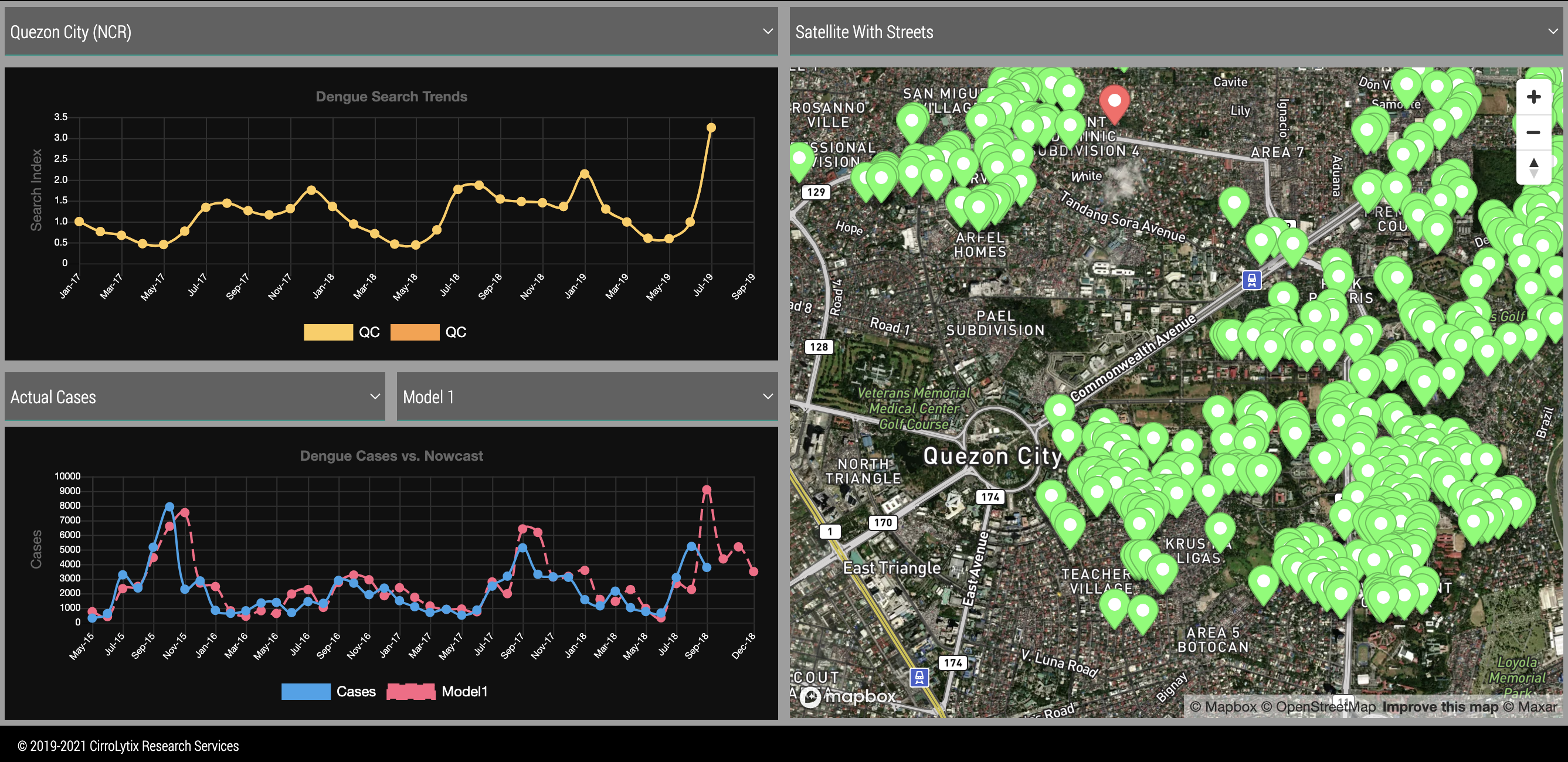 Once the case data was entered, NASA's satellite imaging, paired with climate and weather data, became the key to unlocking the problem for Project AEDES. Dengue is spread through tropical mosquito bites, so humid weather and standing water create perfect conditions for spreading the disease. Satellite data identified areas already at high risk, exacerbated by current weather.
With those predictive factors covered, the team wanted to integrate data that could aid in intervention, as well. They had read a case study on the use of Google search trends to identify outbreaks of the flu. Infected patients would search for their flu-like symptoms or search for treatments for flu, and the spikes in search terms would directly align with an increase in case counts.
The same held true for dengue.
And taken together, these datasets give public health officials a roadmap for predicting dengue and identifying possible disease hotspots.
"By the end of it, we had a working prototype which not only forecasted—but nowcasted—how many dengue cases there would be, way ahead of any official reports," Ligot said. "It's not just detection—it's action."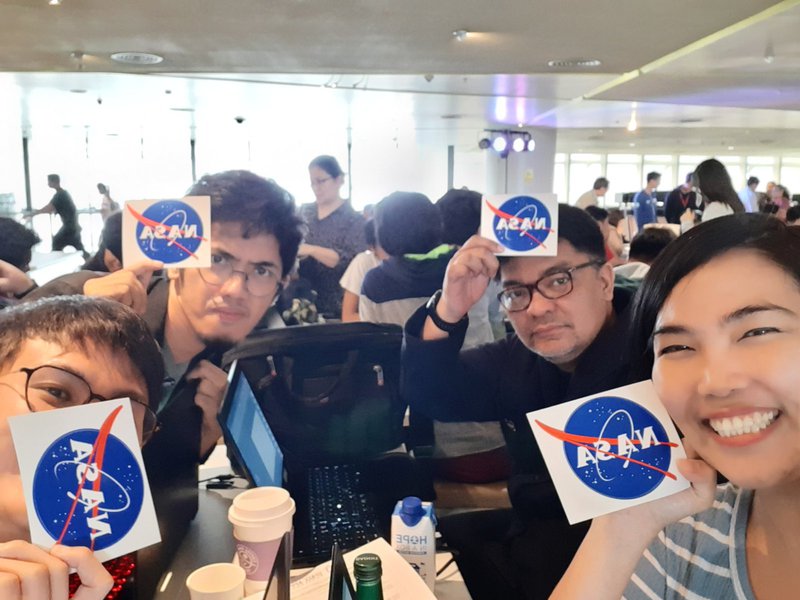 The prototype won, taking home Best Use of Data from a field of more than 29,000 people across 71 countries. As they further develop and enhance the tool, additional support has poured in. Project AEDES won an EO4SDG Award from the Group on Earth Observations in 2020, and in 2021 was recognized as a Digital Public Good by the DPGA Alliance and UNICEF Philippines. They're currently working with the UNICEF Innovation Fund which, if they successfully move into phase 2, would lead to increased funding.
And Project AEDES is paying it forward for the sector, hosting its own hackathons and working with schools to cultivate data talent in the Philippines, where data for social impact is still in its nascent stage.
"If you build a road, people start going onto it," Ligot said. "We're helping others find the path to innovation."
The Takeaway
Building a complex data solution in two days isn't the typical path for product development, but it worked for Project AEDES. Starting in a high-pressure environment brought out the strengths of each team member and allowed them to build trust quickly, fostering a team culture where risk-taking, failing forward and acknowledging shortcomings or setbacks are encouraged.
Reflecting on their journey over the past three years, Tayco said it's ultimately the diversity of lived experience and area of expertise that has been the secret to their success.
"We gelled really well during the hackathon and even now, with all the enhancements, all the refinements we're doing with the project, part of the reason it's still alive is the people behind the project," she said.
The same technologies can be applied and abstracted elsewhere. We want to open source this solution for others to use or to develop something on top of it. All of these solutions should be available to everyone in the world and that's how we see AEDES.

Mark Toledo

Head of Partnerships

CirroLytix
In the corporate world, where CirroLytix was born, sharing trade secrets is unheard of. Overcoming that mental block wasn't easy, but the team has found that the collaborative, community ecosystem of data science for social impact has only served to increase opportunity for them, and especially for Project AEDES.
They're eager to share their lessons learned and provide the initiative as a jumping-off point for others. Other transmittable illnesses, like Zika, offer a window into other applications, as well as other sectors like agriculture and food insecurity, and disaster resilience.
"The same technologies can be applied and abstracted elsewhere," said Mark Toledo, solutions architect and data engineer for the project. "We want to open source this solution for others to use or to develop something on top of it. All of these solutions should be available to everyone in the world and that's how we see AEDES."