One year ago, as the world muddled through the second year of an unprecedented global pandemic, data.org responded to the UK government's invitation to lead an effort that would ensure safe, global access to data and data analyses during health emergencies like COVID-19. This opportunity allowed us to double down on our efforts to transform infectious disease response and launch Epiverse — an ecosystem of epidemiological data analysis tools — building on our mission to democratize data for social impact.
When we first launched Epiverse in September 2021, we knew that without standardized, interoperable outbreak analytics tools, the virus would continue to undermine public health, particularly in low-and middle-income countries. The urgency we felt a year ago has not waned. With the fast-evolving COVID-19 variants, as well as the recent Monkeypox outbreak and resurgence of Polio, an initiative like Epiverse isn't just needed — it's imperative.
Over the past year, we've laid the groundwork by forging partnerships that bolster our efforts around the world — but this is only the beginning.
A Strong Foundation for Progress
Epiverse started as an interdisciplinary collaborative of experts advising on a concept that prioritized open-source, co-created software with the goal of strengthening and expanding the capabilities of infectious disease epidemiology. In the time since, Epiverse has evolved from a concept into a growing community, supported by philanthropic partners like Wellcome and The Rockefeller Foundation, the Alfred P. Sloan Foundation, and Canada's International Development Research Centre.
Global academic partners include the London School of Hygiene & Tropical Medicine (LSHTM), the LSHTM's MRC Unit the Gambia, as well as Colombia's Universidad de los Andes (Uniandes) and Pontificia Universidad Javeriana (Javeriana) have broadened the initiative's reach and fortified its technical and epidemiological bench. We've also had the benefit of consulting with leading voices across a multitude of sectors through our Expert Advisory Committee while recruiting best-in-class mathematicians like Dr. Bubacarr Bah, advocates for open technology like Ibrahim Mahgoub, and innovative data scientists and technologists like Dr. Thibaut Jombart and Dr. Uyi Stewart.
This year, we also launched our inaugural package of Epiverse TRACE tools and developed the Epiverse TRACE Blueprint — a guide to our socio-technical approach to software development. In addition, we joined the Digital Public Goods Alliance to ensure that our technologies continue to be freely and easily accessible around the world.
We believe these partnerships and associations will yield a ripple of benefits for years to come. The Epiverse collaborative is not just committed to advancing data science in epidemiology — it is also committed to providing the wider social impact sector with new opportunities and resources, and ultimately building capacity in the regions that need it the most.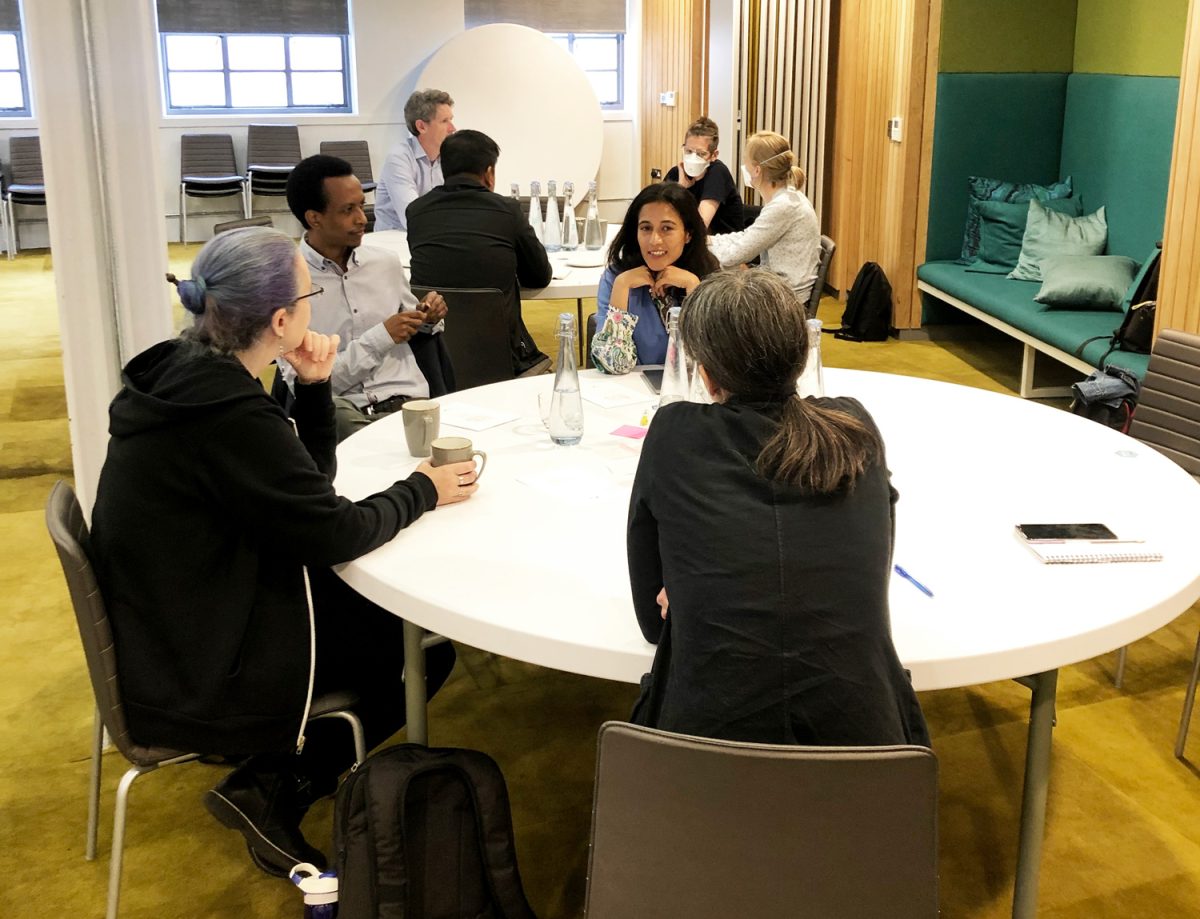 Placing Humanity at the Center of Epiverse
While innovative science and technology get much of the spotlight, Epiverse cannot exist without its open-source community of contributors and users. Our outbreak analytics tools are already reimagining the open-source, collaborative process by setting guidelines that prioritize the community, and engaging and soliciting feedback from the people driving its co-creation and design.
For Epiverse, a human-centered design approach is critical to the initiative's impact. By the end of this year, we will have engaged with health ministries and agencies in 15 countries who are providing localized expertise to inform our continued piloting, refining, and co-creating the Epiverse software ecosystem.
For me, the most encouraging news — aside from our growing community of funders, scientists, technologists, and health experts — continues to be that we are only getting started. As we look ahead, we are excited about our thriving partnerships, continued co-creation, and deepening social impact. But perhaps most importantly, we are grateful and inspired by the strength of our collaborative global community who are making sustained, meaningful impact through the kind of collaborative and equitable work that we only imagined as 'possible' when we began just one year ago.
Executive Director
data.org
Danil Mikhailov, Ph.D. is the Executive Director of data.org. He has over 20 years of experience setting up multiple start-ups and leading work across a range of diverse sectors, always investigating and innovating in the space where technology, culture, and society converge.
Read more