We're on a mission: data.org seeks to convene and connect the best ideas and the brightest minds in the world to build the field of data science for social impact. In our role as a platform for partnership, one of our chief objectives is to create an accessible and compelling digital platform that is welcoming and clear, and that lives up to our memorable domain name. The brand and platform redesign launched today is a step in that direction.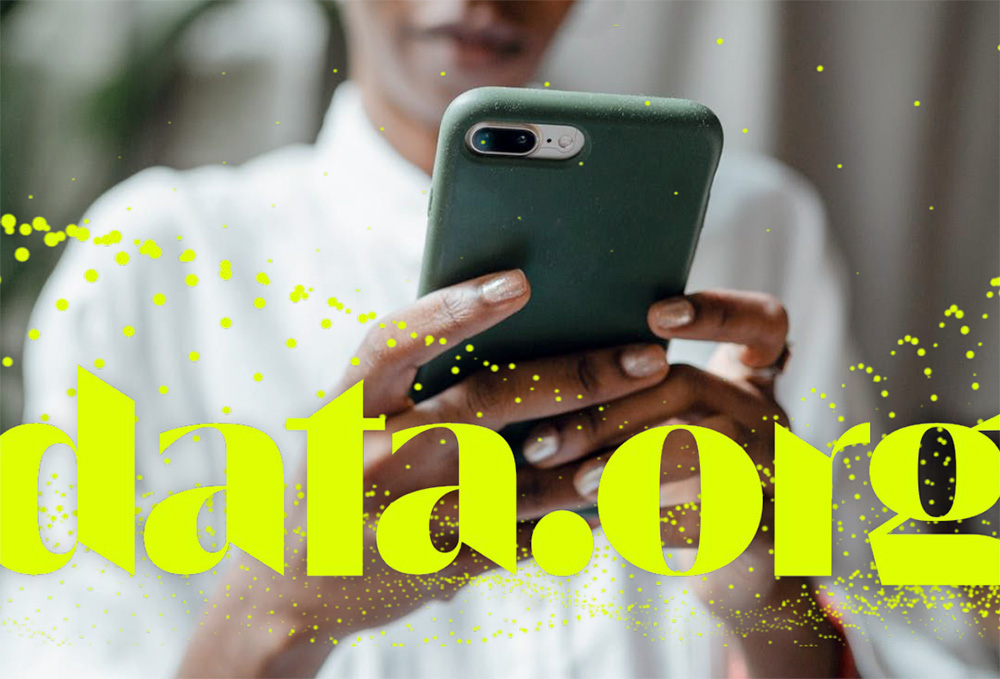 We have a new wordmark and color palette. We began by looking at sites of complementary organizations with social impact missions to get a sense of visual and tonal language. Visually, we discovered a preponderance of all-caps black sans serif, scientific motifs representing nodes and networks, and a lot of dark backgrounds – including our own site! These darker shades reinforce data as something cold or mathematical. We believe data and its potential are anything but.
We spent time speaking with stakeholders in the community to learn from their experience what about data.org was resonating, and what missed the mark. Our goal was to land on a visual identity that focused less on the "science" in data science, in keeping with our belief that there is an opportunity to democratize and reimagine data science for the social good, rather than just replicate the approach of the private sector. We wanted a font that was both human and contemporary, and that was practical and digital-first, extensible to multiple formats. Finally, we sought a set of colors that left darker hues behind to convey the energy and dynamism of this work, and to apply this brighter palette in ways that meet standards of contrast and accessibility.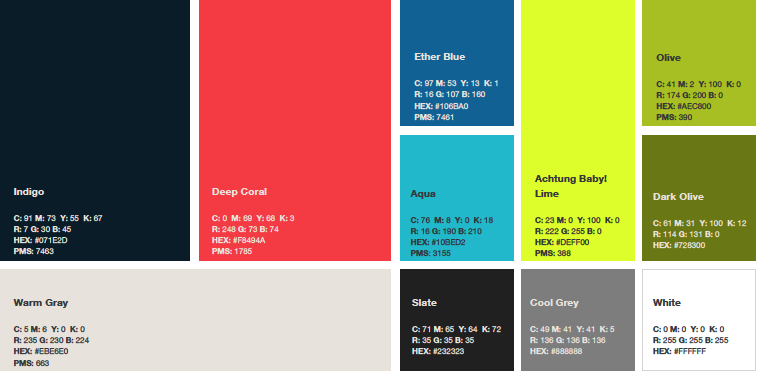 We're focused on featuring content and events. One thing we heard from constituents is that there aren't many central places people can go for the latest insights about data science for social good – and to hear from others like themselves. That's why we've created a more robust, search-friendly site to share news and thought leadership, to present our initiatives, and to highlight stories of impact (both our own, and that of the broader data science for social impact community). We've seen increased demand for events even in an era of Zoom fatigue, and have ensured we have the ability to feature insights shared by participants in past events just as we create new ones.
We've built an underlying platform for resources and connection. Under the hood, we are actively planning for curated and relevant resources – tools, templates, guides, opportunities — delivered in editorial context. An audit of the resources available to social impact organizations today revealed many sites that are comprehensive but somewhat impenetrable with long lists of links; sites that are content-rich, but launched without the ability to maintain them; nonprofit resources that are customized for a particular impact area; and for-profit tools and templates that align closely with that company's specific products and solutions.
In subsequent, iterative releases, we look forward to delivering curated resources that support social impact organizations (SIOs) where they are in their data use journey. To achieve this, this platform must stand on the shoulders of the amazing thinkers and doers in this community, and provide a presentation layer that can surface approaches, tools, and templates created elsewhere to connect social impact organizations to expertise in the field. We believe that these connections can drive future collaborations, match-making organizations to one another, to technical assistance, and to funding opportunities.
To ensure we're headed in the right direction with this platform, we're engaging with community members in 1:1 user interviews and in group settings, which we started back in May collecting feedback at Good Tech Fest. And we're of course focused on the data, ensuring that analytics of site usage informs our direction and areas of inquiry.
We have a commitment to accessibility. This means we are aiming for the most accessible digital experience – see our accessibility statement. We will continue to test and refine our accessibility standards, to ensure the platform functions well in lower bandwidth environments as well as for lower vision community members.
And most importantly, this platform will provide new ways to engage our growing community. In 2021, we have seen more participation in our online events (and associated chat channels!), more connection on social media, more engagement with our email newsletter, and more inbound requests for ways to collaborate. We will continue to find ways to elicit ideas and opportunities for partnership through this platform. And you can always share your feedback with us.
Thank you first and foremost to our founding partners the Mastercard Center for Inclusive Growth and The Rockefeller Foundation for their vision and support. We deeply appreciate our colleagues at Matter Unlimited and Modern Tribe who have been thoughtful and creative collaborators in bringing this work to life, and who share our belief in the mission, our desire to learn from the community, and our commitment to continuing to improve and evolve this platform.
Chief Marketing and Product Officer
data.org
Perry Hewitt is the Chief Marketing and Product Officer of data.org where she oversees the marketing and communications functions, as well as digital product development.
Read more