Artificial intelligence and technology solutions are often developed in the west, and then deployed elsewhere without much thought to or consultation on whether these so-called solutions will work in other contexts.
Frustrated by the lack of research, development, and talent investment happening on the African continent, a group of data scientists got together in 2017 to shift the paradigm.
Led by Dr. Vukosi Marivate, they launched Deep Learning Indaba, an event and organization to strengthen African machine learning. Now five years later, the event has exploded in popularity and credibility, attracting hundreds of students and professionals from 33 countries and spawning professional convenings and organizations that are building talent capacity, developing new solutions, and working toward a shared mission of a more inclusive and equitable landscape for data science.  
Ibrahim Mahgoub is the program director for Epiverse at data.org, a global collaborative working to develop a trustworthy data analysis ecosystem dedicated to getting ahead of the next public health crisis. Through the generous support of The Rockefeller Foundation, Mahgoub traveled to Tunisia to attend and moderate the final panel at Deep Learning Indaba. We caught up with him to learn more about how this Indaba—a Zulu word for a gathering or meeting—is advancing the field of data science.
Ibrahim, you're still on the ground in Tunisia as we speak. What are your impressions of your first Deep Learning Indaba event?
It has been an incredible trip, sitting in on deep dive sessions around deep learning and absorbing so much rich technical content. It has been a humbling experience being around so many genius mathematicians, both those established in their careers and those learning and preparing to enter the field. Beyond that, though, it has been especially interesting to hear the individual stories about how people came to Indaba and their growth journeys as they have advanced this work alongside their peers.
What makes Deep Learning Indaba different from other convenings?
Indaba is not an industry conference organized by specific applications but rather people coming together across the continent to decide how to shape skill sets across various industry-types. This approach enables them to bring together some of the brightest minds in the world.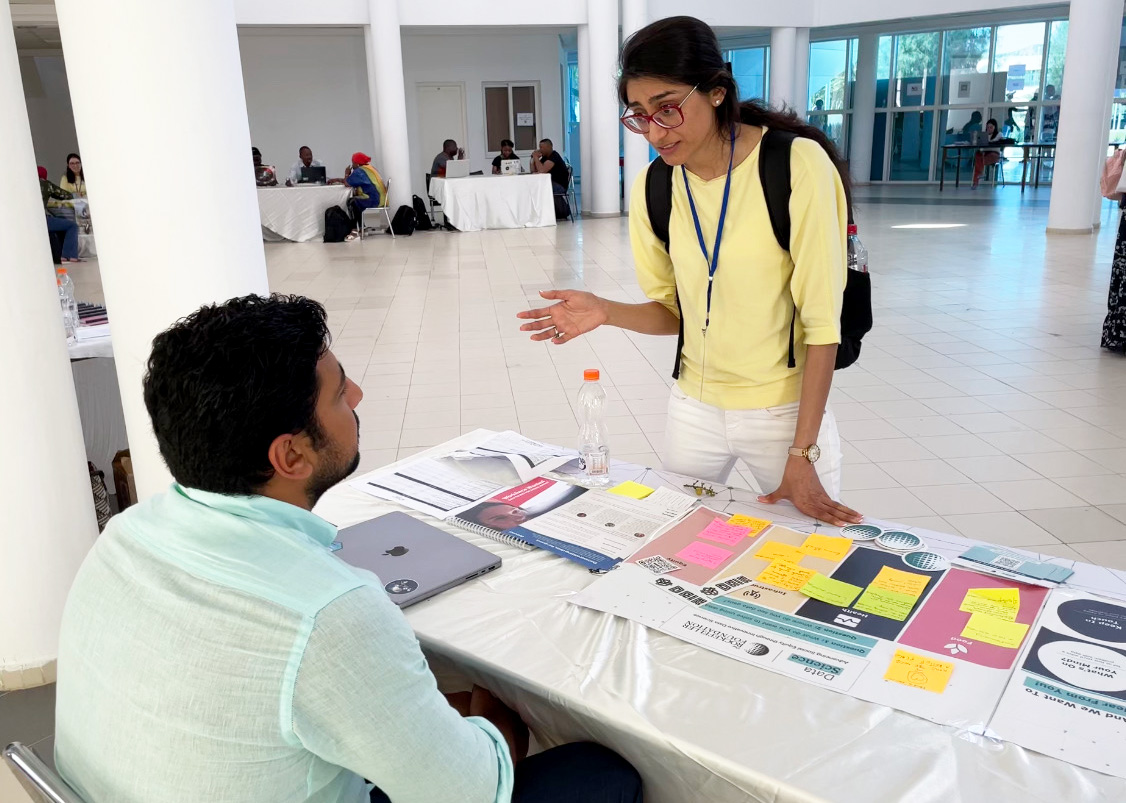 Tell us a little about the panel that data.org hosted as part of the event.
Sponsored by The Rockefeller Foundation, ours was the final session before the awards ceremony and it was such a powerful way to end the event. We had an incredible line-up of speakers, featuring Bayo Adekanmbi, the chief transformation officer at MTN Nigeria, Africa's largest telecommunication company; Dr. Bubacarr Bah, an associate professor and head of data science Medical Research Council Unit The Gambia at the London School of Hygiene & Tropical Medicine; Dr. Agnes Kiragga, a research scientist and technical lead for data science at the African Population and Health Research Centre; and Indaba's founder, Dr. Vukosi Marivate, who is also an associate professor and ABSA Chair of Data Science at the University of Pretoria. Each of these leaders has experience transforming organizations by harnessing data and building data science capacity, and we tapped into that expertise for a really robust discussion on how we can collectively chart a course forward to invest in, support, and expand data talent across Africa.
Across Indaba's sessions, are there any particular topics or priorities that stand out as most compelling?
Natural language processing is a big topic of conversation here and is a growing area of research for artificial intelligence. It has such diverse applications, from fighting misinformation to enhancing virtual assistant technology. We need to teach computers how to understand language independently and not in an English-only context. Without natural language processing, AI can't achieve maximum impact in low- and middle-income countries. Solutions need to be designed with the communities they're intended to serve – and this is the meta-message of all these scholars and professionals coming together. There is both an opportunity to nurture this diverse and inclusive community of data practitioners, and a need to do so to solve the world's pressing problems effectively.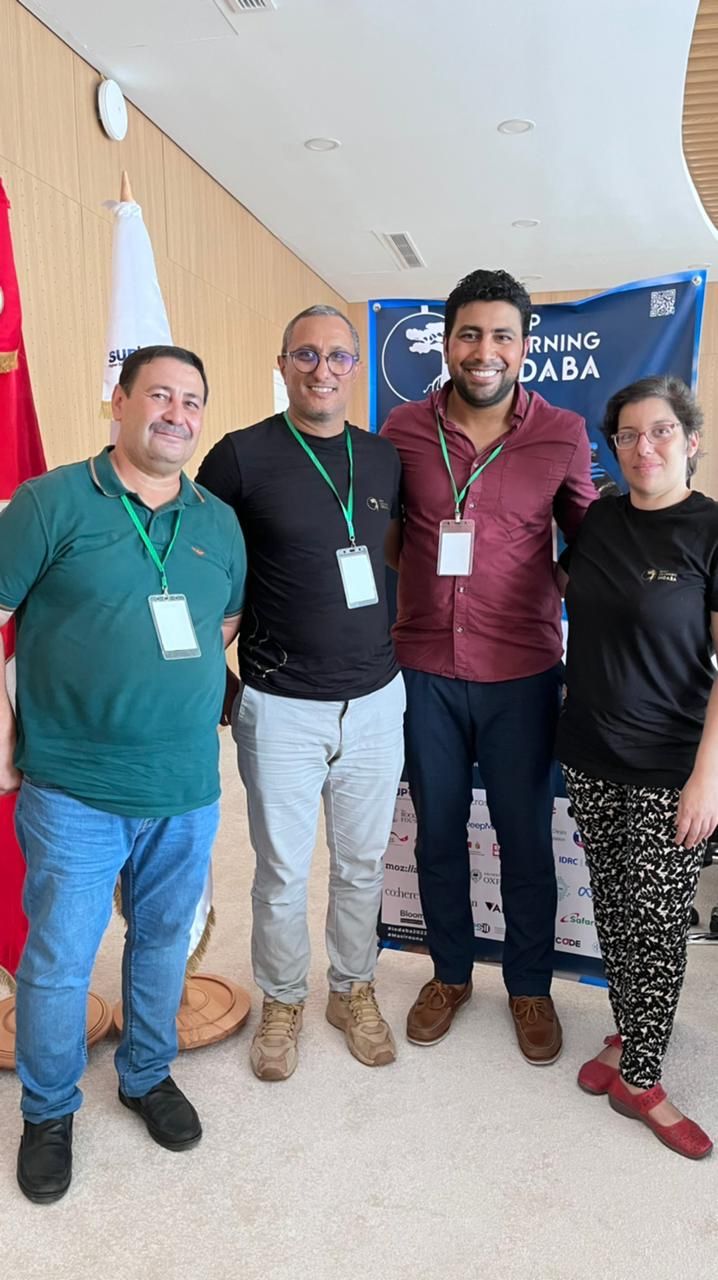 As you connect with leaders at Indaba, what do you most want them to know about Epiverse?
Epiverse is trying to save people time. The big problem with disease outbreaks is you do not have time to build an entire stack of software to help you understand what is going on and what is going to happen next. So, we're creating toolkits and open-source resources—informed by proven best practices—to save everyone crucial time that they cannot afford to lose in a crisis.
How is the work of the Indaba community in line with the work and goals of data.org?
We all believe in working with local data talent to develop resources deployed globally in order to engage more people in data for good. You can't just parachute into places with ideas designed in a silo. For data science for social impact to be meaningful, solutions need to be co-created and they need to be open and accessible to all.
Any parting thoughts?
On our closing panel, we had people from hailing from the Gambia, Nigeria, South Africa, and Uganda – and I, myself, was born and raised in Egypt. The opportunity to develop data talent across the continent – for industry and social sector – is remarkable. Our recent Workforce Wanted report estimates that 3.5 M jobs in data for social impact (DSI) jobs worldwide have the potential to be created and filled by 2032. My hope is that a large number of them to be created in Africa, and to use that talent to drive high-impact projects like Epiverse.  
Former Program Director, Epiverse
data.org
Ibrahim Mahgoub is the former Program Director of Epiverse; distributed pandemic tools program. He has 12 years of experience accelerating open innovation in the public and private sectors.
Read more